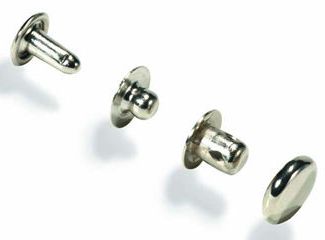 Utility Snaps
We just received a massive price increase
from our fastener manufacturer.
If you are a returning customer please accept our apologies, but we think we still save you over the competition!
Rest assured, we will be seeking a new manufacturer to get our prices back down!
Also known as Segma snaps, or line 16 snaps, these are used for thin leather, such as garment leather or very light harness leather. They are also suitable for canvas, or for cloth.
Available in nickel plated or black steel, in packs of 100 or 1000.
These can be set with any of our following setters:
1478 setter
1480 universal setter kit
1479 deluxe setter kit